ALL I ASK

HI, NOW THAT YOU GOT ME,
HERE IS WHAT YOU NEED TO KNOW.
ALL I ASK IS THAT YOU LOVE,
AND YOU PET ME EVERY DAY.
ALL I ASK IS THAT YOU FEED
AND KEEP FRESH WATER IN MY BOWL
ALL I ASK IS YOU KEEP ME CLEAN
A BATH NEVER HURT ANY ONE.
ALL I ASK IS A BRUSHING AND
A COMBING OF MY FUR
ALL I ASK IS A CLEAN BED
AND A WARM FIRE WHEN IT COLD AND WET
ALL I ASK IS WHEN YOU ARE TRAINING ME
YOU DON'T GET MAD AND BEAT ME OR KICK ME
JUST BE PATIENCE I WILL LEARN
WITH THE LOVE YOU GIVE ME
AND FOR THIS I WILL DO FOR YOU
IS GIVE YOU MY UNDYING LOVE
GUARD YOU WITH MY LIFE
AND WILL NUZZLE YOU WHEN YOU ARE SICK
AND KEEP YOU WARM IF THE FIRE GOES OUT
AND SHARE MY FOOD IF YOU DON'T HAVE ANY
AND ALL I ASK IS FOR LOVE
AND A LOVING NAME .................DOG
(Written By Wolfgirl)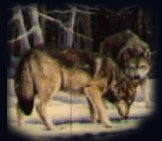 The Dove of Peace flies from site to site, through as many countries as possible.
Please help it make a line around the globe by taking it with you to your site,
by giving it to someone for their site, by passing it on to another continent,
or to the conflict areas of the world.  ~Peace~
Courtesy of  

Letters From The RainBow Bridge
Dear WolfGirl,
Well i got here after the big truck hit me and i die. OH BOY!! What a place.
There are dogs, cats, fish in a big pond, birds of all kinds, and any other animal
you can think of. Thunder and Bare they belonged to you, Wolfgirl. Boy do they look good!!
Oh and there is Ugly. Oh he looks so good and happy. Said he is waiting for his first love,
the lady who was so kind to him when he was dyeing. This is such a wonder place.
Nobody is sick or hurt, or skinny from lack of food. We play and sit and talk of
loved ones we left behind. The kids are owners or did we own them?
OH look, here comes a human and there goes a little poodle name Little Bit. That's so beautiful.
He's kissing her and she is hugging him. OH there's that light and that wonderful music.
They go to the light and walk up the stares, oh it so wonderful. There they go. So I asked,
"What is going on?" I was told, "When we die we come here to wait for our love ones.
Then they go to the light and then they meet GOD and live for eternity with no more hurt
in there lives, or hungry or cold or wet. But live in peace."
So WolfGirl, I will play and be happy till you get here then we will go meet God .................your friend and companion.........MUTT

Return To My Den


A Big Thank You to Eightball & Thundercloud for the use of
The Background and midi file.
"White Wolf" stationery is copyright ©1999-2000 by
CloudEight Stationery (all rights reserved)
Site Designed By Lady Timberwolf